Foundations of Academic Literacy: Ethical Values in Academic Publishing: Beyond Plagiarism
March 24, 2023
Eastern European Institute of Theology continues the series of seminars "Foundations of Academic Literacy for Authors of Scholarly Articles". The 4th seminar will take place on March 24 at 4 pm (Kyiv time) (zoom).
The purpose of this workshop is to discuss ethical values in academic publishing and how to think about and improve your own theological writing.
Speaker - Lina Toth, Editor of the journal Theology in Scotland.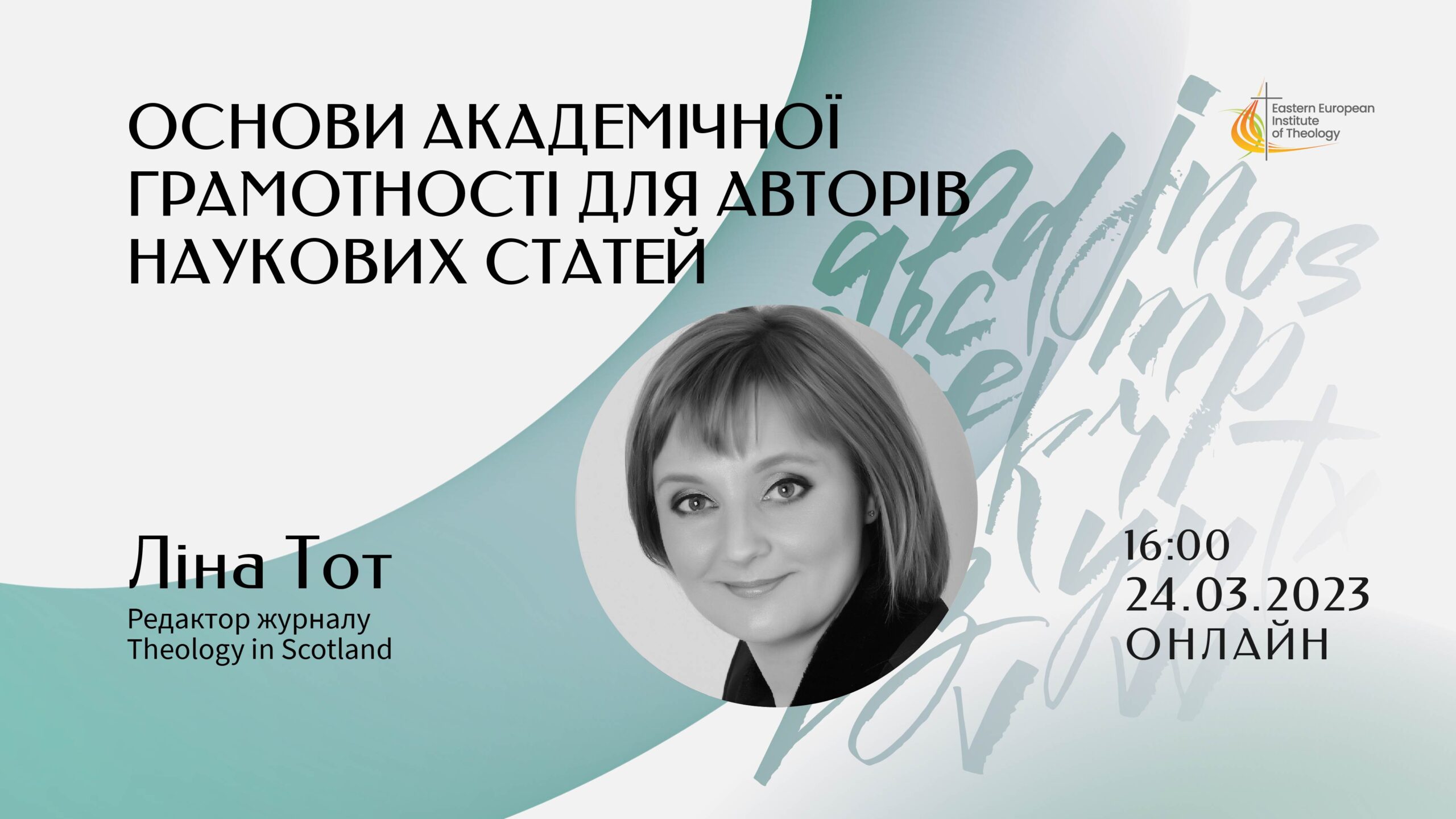 Rev. Dr Lina Toth is Assistant Principal and Lecturer in Practical Theology at the Scottish Baptist College, UK, and Senior Research Fellow at the IBTS Centre, The Netherlands. She is Senior Fellow of Higher Education Academy, Editor of journal Theology in Scotland and Chair of the Worship and Spirituality Commission of the Baptist World Alliance.
Ukrainian translation will be provided.
You can support our projects with a credit/debit card or eCheck/Bank Transfer via the payment form of our partner, Connect International https://eeit-edu.info/donate/ or using details:
ГО «Євангельська акредитаційна теологічна асоціація»
UA373052990000026005000706498
АТ КБ "ПриватБанк"
ЗКПО 38610744
МФО 305299
Purpose of payment: Charitable donations