The Russia-Ukraine War: Evangelical Voices
March 17, 2022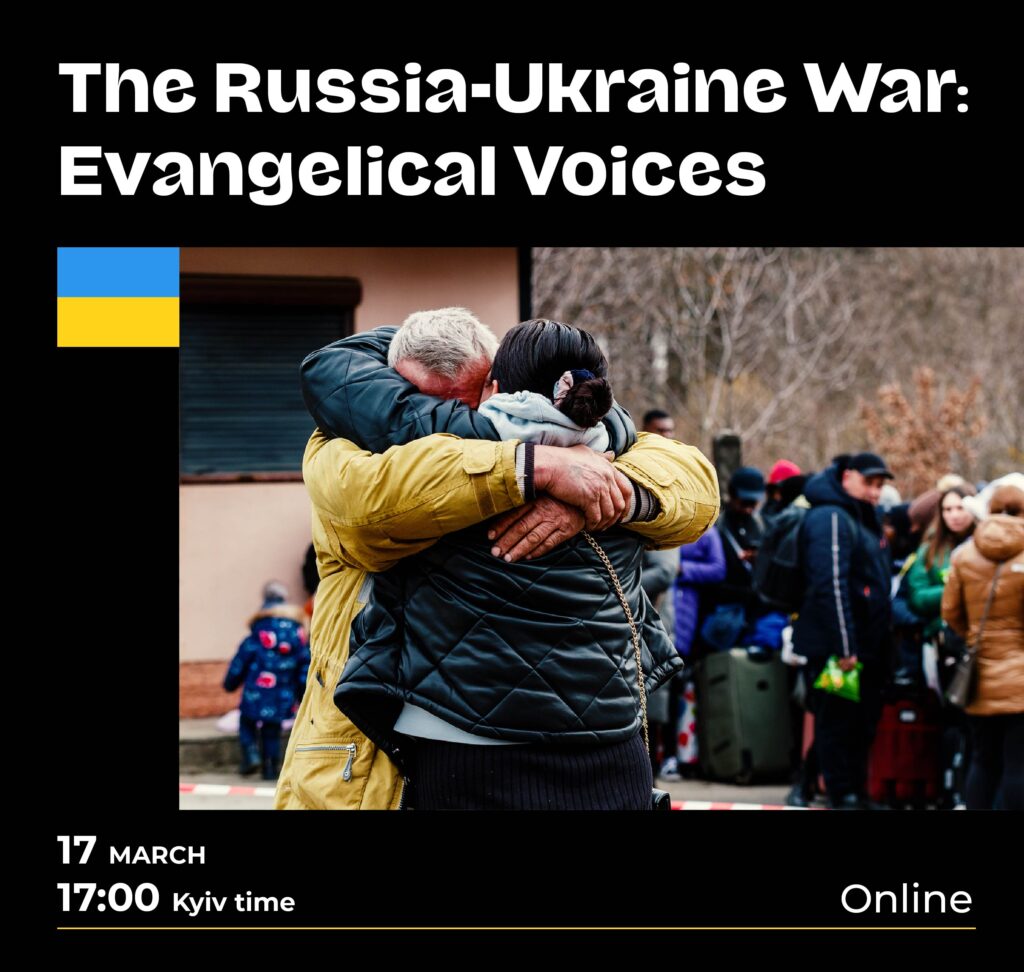 On 24 February 2022, Russia launched a full-scale military attack against Ukraine since the Russia-Ukrainian war that first erupted in early 2014. A new more brutal phase of the war smashed the world, in which all Ukrainians used to live and left almost all population devastated and distressed. This act of aggression has impacted Evangelical churches and theological educational institutions. Ukrainian Evangelicals are engaged in volunteer work and help the refugees, victims of the war, the Ukrainian army, and territorial defense units. They became observers of the awful consequences of Russian aggression. This event is our attempt to voice out the pain of the Ukrainian people and cry to the world Christianity for help, advocacy, and support with all possible and impossible means.
Speakers
Oleksandr Geychenko - Rector of Odesa Theological Seminary (Odesa)
Valentyn Siniy - Rector of Tavriski Christian Institute (Kherson)
Ivan Rusyn - Rector of Ukrainian Evangelical Theological Seminary (Kyiv)
Stanislav Stepanchenko - Dean of Lviv Theological Seminary (Lviv)
Moderated by
Roman Soloviy - Director of Eastern European Institute of Theology
Taras Dyatlik - Regional Director for Eastern Europe and Central Asia in Overseas Council-United World Mission
Registration
Join us to hear the voice of Ukrainian Evangelicals googleform. Якщо Ви маєте запитання до наших спікерів, напишіть їх у формі для реєстрації.
17 March | 17:00 (Kyiv time, EET) 16:00 (CET) | online
Language: English
Organizers
Eastern European Institute of Theology
Overseas Council-United World Mission
Scholar Leaders International
Odesa Theological Seminary
Tavriski Christian Institute
Ukrainian Evangelical Theological Seminary
Lviv Theological Seminary