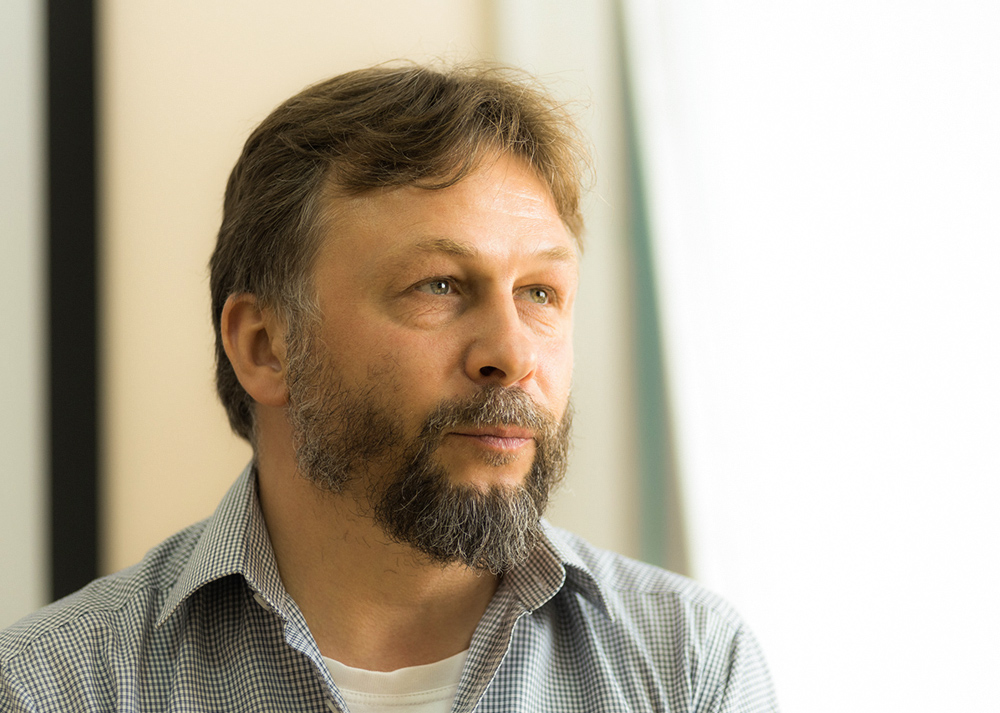 Taras Dyatlik
---
Vice-Rector for Development and International Cooperation
Th.M.
Main research interests: New Testament Greek, New Testament Exegesis, New Testament Textual Criticism, New Testament Theology, Existential Theology, Early Church Fathers, Homiletics, Educational Philosophy
Taras Dyatlik was born into an Evangelical family with eleven children in the western Ukrainian city of Rivne. Taras graduated from Donetsk Christian University(Donbass region) in 1997 with Bachelor of Theology degree and earned his Master of Theology from the Evangelical Theological Faculty(Leuven, Belgium) in the area of New Testament textual criticism. Currently he is pursuing his PhD degree.
Taras has more than 20 years of experience in teaching theology and New Testament in Eastern Europe. He has served as Teaching Assistant, Librarian, Professor and Academic Dean of Donetsk Christian University, as Coordinator of the Slavic Research and Resource Centerand then as Director of Educational Development at the Euro-Asian Accrediting Association. He is also a member of the Public Council of the Ministry of Education and Science of Ukraine, of the board of International Council for Evangelical Theological Educationand serves as Advisory Board member for Theologians Without Borders. Taras is also involved in ministry at the "Rock" Evangelical Church of Rivne as a preacher, a counselor and Bible teacher.
Taras Dyatlik joined Overseas Council Int. in 2011 as the Regional Director for Eastern Europe and Central Asia serving our partners in Ukraine, Russia, Belarus, Moldova, and Central Asia. His passion is to provide mission-minded theological education to fulfill the mission of God in the world.
Skills: educational project management, curriculum development, educational standards for theology development, accreditation visits, assessment methodologies, educational and organizational strategy development, program development, faculty development, leadership development, speaking, presentation, and online communication skills.
"The Conflation in The Epistle to Galatians 4:7". Gileya 134/7 (2018): 216-220. Print.

"Research Methodology of the Conflation in the Epistle to Galatians". The East 3/155 (2018): 72-75. Print

"Assurance in Salvation: a comparison of the concepts of evangelical Christians and Eastern Orthodoxy".Scientific Bulletin of the National University of Life and Environmental Sciences of Ukraine 280 (2018): 147-159. http://journals.nubip.edu.ua/index.php/Gumanitarni/issue/view/429

"The value of biblical Greek in theology and exegesis of Martin Luther". Gileya 133/6 (2018): 174-178. Print.

"Theological-Exegetical Analysis of the Theme of Judgement in the Lord's Supper". Practical Philosophy 68 (2018): 103-110. Print.

"Does He Who Has Been Born of God τηρει εαυτον or τηρει αυτον?" Theological Reflections 11 (2010): 20-29. Print.

"What Expectations Do Pastors and Local Churches in the Former Soviet Union Have of Higher Theological Education at the Beginning of the 21st Century?" Theological Reflections 10 (2009): 97-119. Print.