The 31st Methodological Seminar "Biblical Theology of Reconciliation and Restorative Justice"
March 17, 2023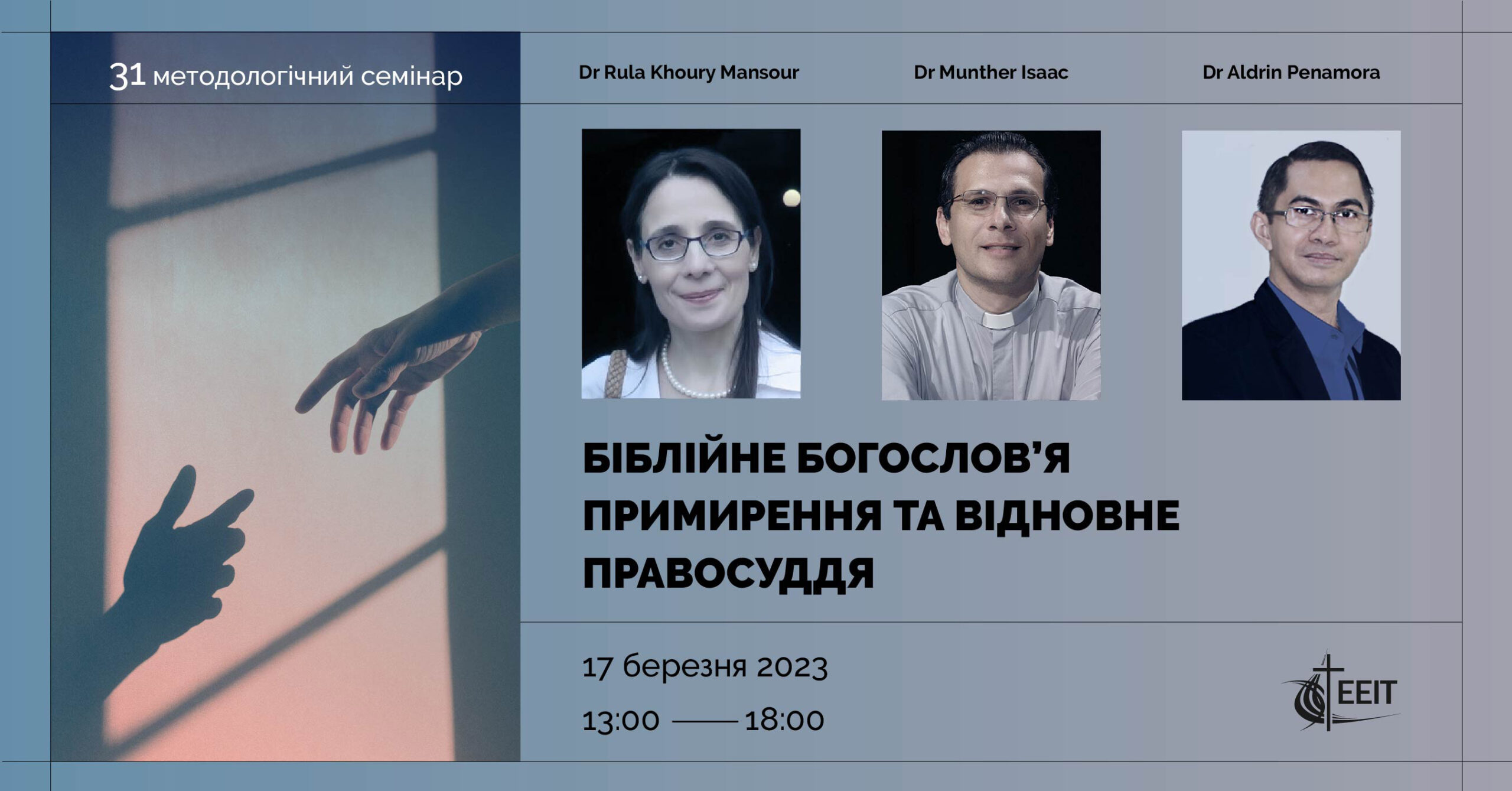 The Eastern European Institute of Theology continues the series of methodological seminars on "Theological and Ethical Challenges of Wartime." The next Seminar of this series "Biblical Theology of Reconciliation and Restorative Justice. The Potential of the Christian Community in Building Peace in a Divided World will be held on March 17.
Speakers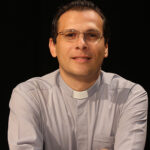 Munther Isaac
Dr Munther Issac is an ordained minister of the Lutheran Church, Academic Dean and Professor of Biblical Studies at Bethlehem Bible College in Bethlehem, Palestine. His research interests include the theology of the land, Palestinian Christians and Palestinian theology, holistic mission and reconciliation. He is an author of The Other Side of the Wall: A Palestinian-Christian Narrative of Lament and Hope.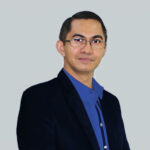 Aldrin Penamora
Dr Aldrin Penamora is an Interim Program Director, Ph.D. in Peace Studies, and teacher of theology and ethics at Asia Graduate School of Theology (AGST), International Graduate School of Leadership (IGSL), and teacher at Asian Theological Seminary in Manila, Philippines. He is the Executive Director of the Philippine Council of Evangelical Churches (PCEC) Justice, Peace, and Reconciliation Commission. He is also Executive Director of the PCEC-affiliated Center for the Study of Christian-Muslim Relations.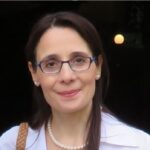 Rula Khoury Mansour
Dr Rula Khoury Mansour is a Palestinian Christian lawyer and theologian from Nazareth, Israel. She is the founder and director of Nazareth Center for Peace Studies and associate professor of theology and peace studies at Nazareth Evangelical College. She lectures, trains and consults churches and different institutions locally and internationally and has authored a book and multiple articles. Previously, as a lawyer she worked for over a decade as a public prosecutor and was the deputy head of the prosecution office in northern Israel.
Work of the Seminar
13.00 – 14.15 – Presentation by Dr Munther Isaac
14.30 – 15.45 – Presentation by Aldrin Penamora "Eucharistic Responsibility and the Healing of Nations: Reflections on the Russian-Ukraine War"
16.15 – 17.30 – Presentation by Rula Khoury Mansour "The Potential of the Christian Community to Build Peace in a Divided World"
Interpretation
Simultaneous Ukrainian translation of all English lectures will be provided.
Seminar Price
Registration
ГО «Євангельська акредитаційна теологічна асоціація»
UA373052990000026005000706498
АТ КБ "ПриватБанк"
ЗКПО 38610744
МФО 305299
Purpose of payment: Charitable donations
You can support our projects with a credit/debit card or eCheck/Bank Transfer via the payment form of our partner, Connect International https://eeit-edu.info/donate/ or through the abovementioned payment manner.