Foundations of Academic Literacy: Writing a Book Proposal to Present to a Publishing House
September 27, 2023.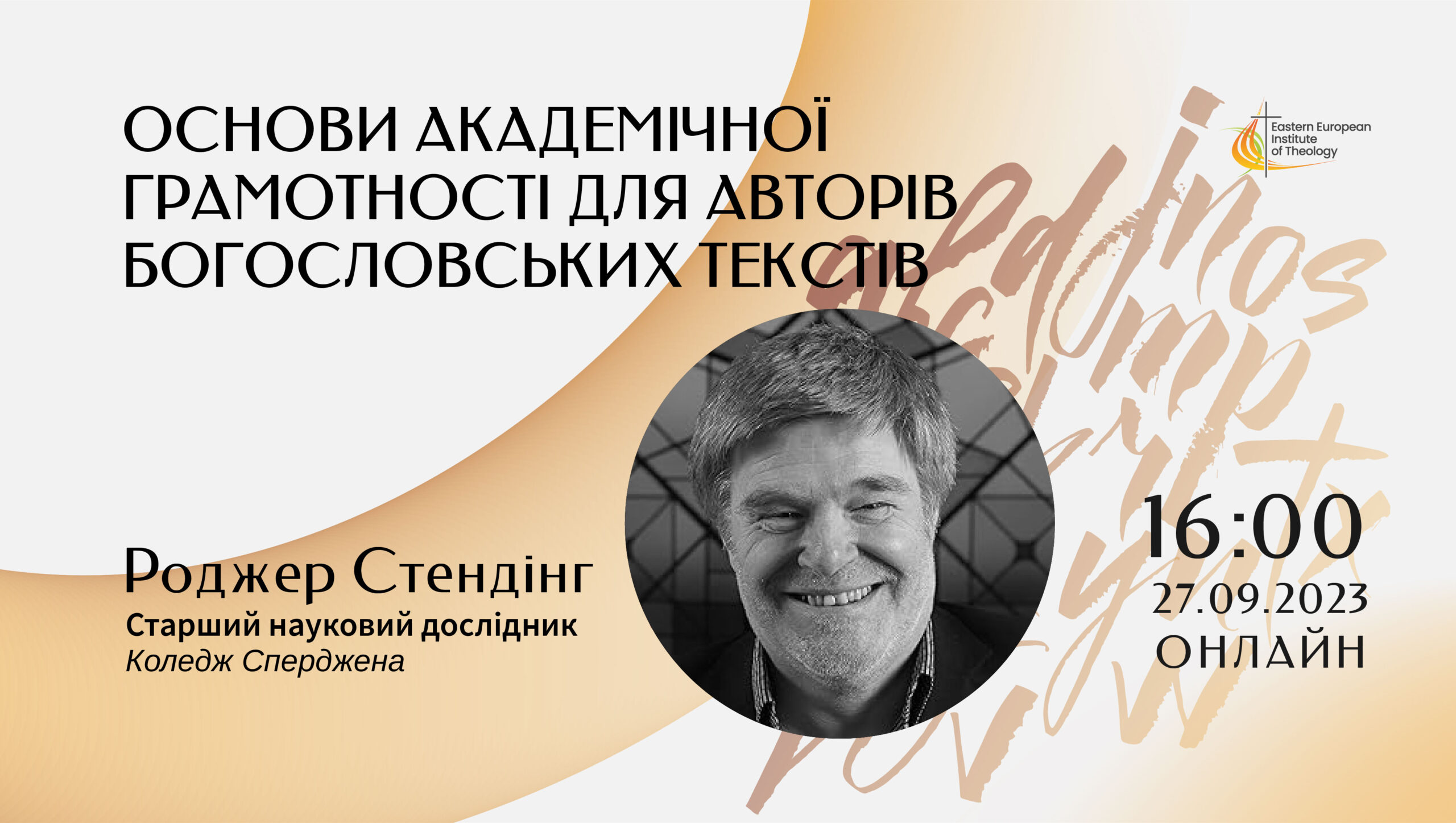 Eastern European Institute of Theology continues the series of seminars "Foundations of Academic Literacy for Authors of Theological Texts". The 6th seminar will take place on September 27 at 4 pm (Kyiv time) (Zoom).
In this seminar, Dr. Standing will explore what is involved in constructing a book proposal to present to a commercial publisher that carries theological titles. This will include preliminary background issues to be considered, the structure of a proposal, and its place within the publication process.
The Revd Dr Roger Standing is a Senior Research Fellow at Spurgeon's College in London. He has a BA degree in theology from the University of Manchester, where he was also awarded an MPhil research degree for his thesis in historical missiology. His doctorate in homiletics was awarded by Denver Seminary in the United States. Dr Standing taught missiology and practical theology at Spurgeon's College between 2007-17, alongside which he also successively served as the Director of Training, Deputy Principal and Principal. He has authored ten books, the latest of which, Cultural Hermeneutics: the world through the lens of theology, will be published by the SCM Press in October.
Ukrainian translation will be provided.
You can support our projects with a credit/debit card or eCheck/Bank Transfer via the payment form of our partner, Connect International https://eeit-edu.info/donate/ or using details:
ГО «Євангельська акредитаційна теологічна асоціація»
UA373052990000026005000706498
АТ КБ "ПриватБанк"
ЗКПО 38610744
МФО 305299
Purpose of payment: Charitable donations