Publishing an Article: an Editor's Perspective
May 24, 2022
The Eastern European Institute of Theology invites you to the second seminar in our series of seminars "Foundations of Academic Literacy for Authors of Scholarly Articles". The topic of the second seminar: "Publishing an article: an editor's perspective". Speaker: Peter J. Lalleman.
In this seminar Pieter Lalleman will share his experience as the editor of a theological journal. He will discuss some common mistakes and share some advice on things such as subject choice, writing style and line of argument. He will share the questions that his peer reviewers answer when they assess an article. At the end He hopes to give plenty of time for questions.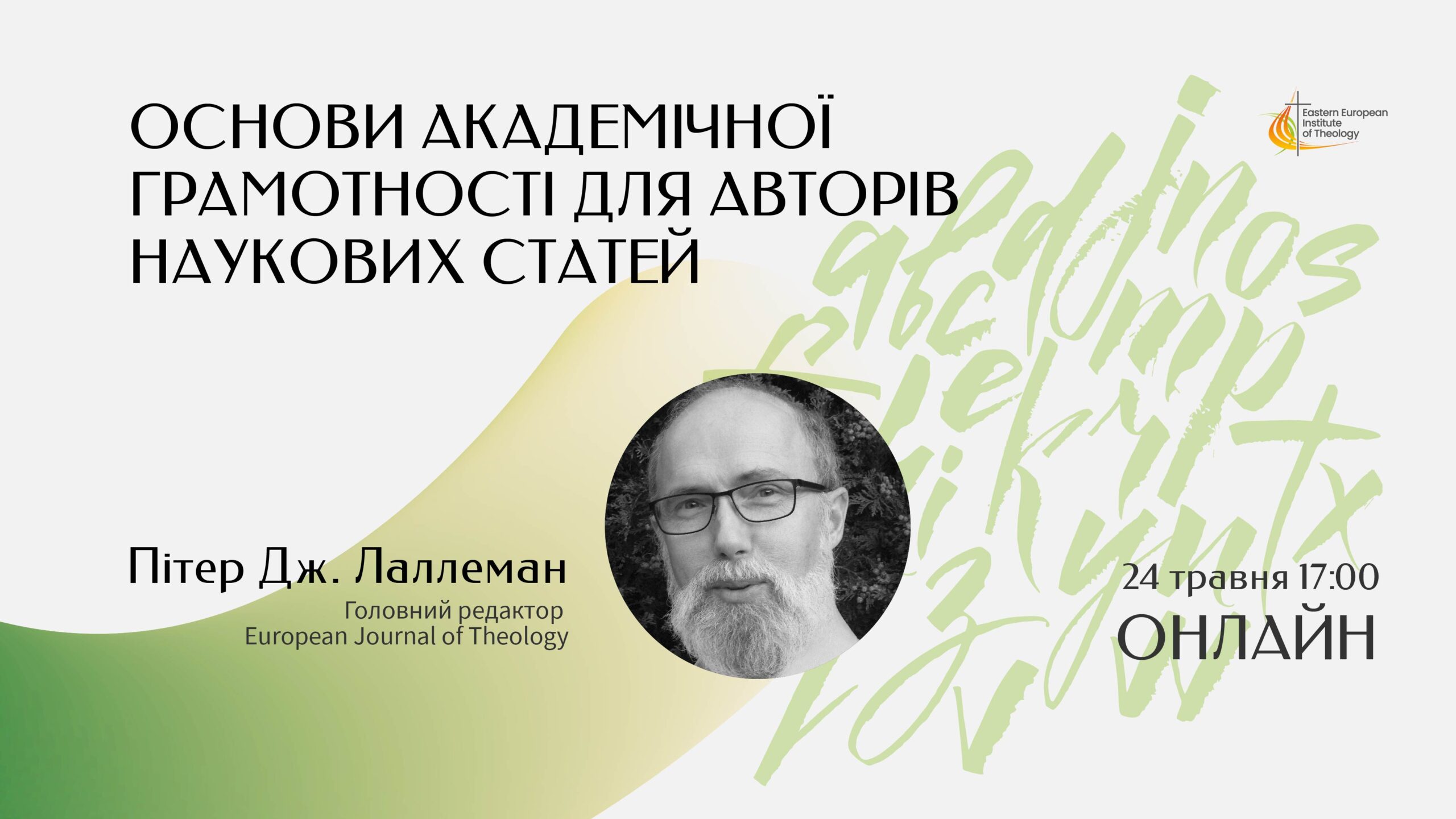 Revd Dr. Pieter J. Lalleman is from the Netherlands (Holland) where he was ordained as a Baptist minister. He was on the teaching staff of Spurgeon's College, London, from 2000 until 2021, and is now the minister of a local Baptist church in England. His areas of interest include backgrounds in the Bible, the use of the Old Testament in the New, and biblical archaeology. He loves editing his own and other people's texts. Pieter has published ten books, over 300 book reviews, and countless popular articles, but only six peer-reviewed articles. Since 2009 he has been editor of the European Journal of Theology. As such he is a member of the Executive Committee of the Fellowship of European Evangelical Theologians.
The second seminar will take place on May 24, 2022 (zoom) at 17:00 (Kyiv time)